The 4 Questions to Ask Yourself
1. What really are my organization's pain points?
An eProcurement solution can improve everything from purchasing to invoice processing and contract management.
2. What are my goals for eProcurement?
Establishing specific goals at an early stage is important throughout the project, and it will provide a benchmark against which you can measure project success.
3. Is my organization onboard with eProcurement?
Buy-in from key stakeholders is essential to the success of any project that touches multiple parts of your organization. Procurement transformation is no exception.
4. How much support do we need?
Has your organization undertaken a procurement transformation or similar project in the past? Is your procurement team confident of its ability to manage the transition to a new eProcurement solution? The level of support you can expect varies from provider to provider.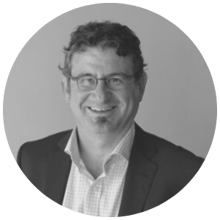 Julie came to Unimarket after previously serving as the Assistant Director of Procurement and Payment Services at Duquesne University. She brings to her role at Unimarket a wealth of knowledge in the higher education space, as well as experience as a Unimarket customer.
Watch Our On-Demand Webinar
Understanding your organization's eProcurement needs, challenges & opportunities.